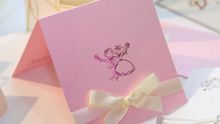 We can help call attention to your most important moments with unique, fascinating full-color announcements. Our designers can bring a special touch to your wedding, anniversary, birthday, holiday, business achievement or any occasion worth remembering. Or, if you already have a design, our quality printing processes will ensure your piece is delivered as sharp and vibrant as you imagine.
Relocating your business? Send announcements with your new location information.
Include pre-printed RSVPs and return envelopes to add a convenient call to action for recipients.
Announcements aren't just for business. Send announcements to friends and family for personal events such as weddings, births, graduations, and birthday parties.
Contact Us