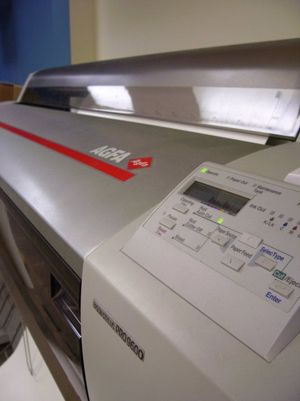 Full-color vinyl or cloth banners offer a high-impact, hard-to-miss means of getting your message out to the world. In addition to traditional vinyl banners, you can rely on us to print custom banners that will get your business noticed. Durable enough to be used inside or outside printed with UV and solvent inks, banners are a versatile source of marketing muscle. We've worked hard to hone our craft. We can print in full color, mount on various substrates and provide you an excellent product fast! Most of our items can be used outdoors and are printed with UV inks. We can laminate it for extra longevity.
After you have a banner making a statement loud and clear, why not have a brochure that will provide more information to your audience? Full availability of exhibitor products can be reviewed at:http://www.exhibitorhandbook.com/
Benefits of Using Banner, Sign and Poster Printing
Banners are one of the most powerful ways to attract new business whenever attending an event, as a business. By displaying the image of your company, products and services, you can draw attention at tradeshows, community awareness events and other types of events. Just the awareness alone, will help make your brand easier for customers to recognize as you move forward in the community.
Another very powerful way to use printing to build your brand is through signs. You can use these signs in many ways, including inside your own business, at tradeshows or in any other way you see fit. We can help by printing signs in a variety of sizes and we can even custom make signs for your vehicles, for display at job sites or just to display inside your own business.
Posters will also offer you many options for promoting your business. When you choose poster printing with the Sterling Printing, you work with a professional staff helping to ensure you get the most out of your investment. Whether you need posters to display inside your business or you need to use them as a promotional too, we are ready to help you.
When you choose Sterling Printing in Stoneham, taking care of everything you need for your marketing campaign becomes easier. Our staff will help you from beginning to end, while customizing each product for your needs. Choose the right size for your needs and let us provide you with a number of different materials to choose from, as well.
We stock vinyls, papers, canvases and many other materials you can choose for your signs, banners and posters. Our staff will even show you how to store your designs and make them accessible whenever you need to order a new printing batch. Visit our location today and let one of our experts help you create a powerful marketing campaign for your products and services. 
Contact Us