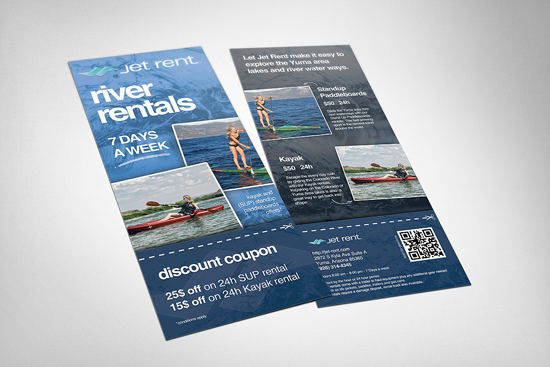 For over 20 years we have been offering rack cards printing service in Boston, Malden, Medford, Everett, Somerville, Reading, Wakefield, Woburn, Winchester and Stoneham, MA.
Concise, yet packed with information, rack cards are a marketing machine. These narrow wonders are designed to be displayed in racks and are incredibly tempting for customers to grab and take home with them. If you're in the restaurant business, tourism, or hospitality, rack cards are an absolute must for getting your message out to your consumers.
Include rack cards can be used as mailing insert to promote an exciting new product or an existing one.
Use rack cards as space-saving promotional pieces at point-of-sale terminals, company lobbies, or trade shows.
Add your business card or a coupon to the rack card with an easy tear-away perforation.