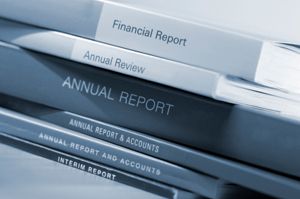 For over 20 years we have designed and printed annual reports and warrants for private companies and scores of Towns and Cities in Massachusetts. We are the most popular annual report printing company in Stoneham, Lynnfield, Reading, Wakefield, Somerville, Medford, Malden, Winchester, Woburn, North Reading, Melrose and Boston, MA.  Call us today for a quote on your next project. All cities and towns are eligible entities to use our State contract as well. Towns, cities, governments, and organizations are in need of efficient and economical and speedy printing of town reports, rosters, and warrants. Most cities and towns as well as their municipal offices are facing a budget crunch while also facing a need to disseminate more and more printed information out to their residents.  It is important to choose a printing or publishing company that will print only what you need when you need it and who will work with your specific needs.

Sterling Printing been printing annual town reports and warrants, as well as roster books and other town office publications for towns throughout New England. We assist in both design and production as well.  We offer a full range of services from typesetting, design, manufacturing and delivery. As an additional service, we would be glad to provide you a sample copy of your report for review prior to final printing. 
Few print pieces say more about the professionalism and progress of your business like an annual report. To guarantee your report is designed and printed without any problems, work with our pros. Our staff upholds the most stringent quality assurance processes that ensure you'll end up with a tidy annual report that will be completed on time and on budget. Bring us your content, and we'll get your annual report started today. 
Send inquiry today to Sales@SterlingPrinting.com for immediate response.